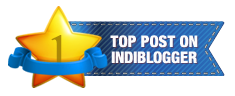 Winter is most-loved season for festive lovers as well as shopping lovers. Winter season commence with great discount and offers on all my favorite shopping websites. And there is always a big list of shipping in winter as we need hot winter wears, stunning boots, gorgeous stoles and an assortment of cosmetics. My shopping list for winter is never ending, but still this year I had strong craving for Leather Jacket.
From Past 15 days I was searching from all around the net for one ideal leather Jacket for me. My search ended when I found this hot "
Elle Leather Jacket" on Flipkart. The jacket arrived Last week and it fits me perfectly. The leather is amazingly smooth and there is animal print cloth material used inside which is so soft and comfortable. I finally got I wanted
J
.
Elle Leather Jacket and Me :)


This jacket goes with majority of my outfits and makes me look prettier. This Jacket does not tone with traditional outfits, as I said winter shopping list is never ending. What I most liked about this Jacket is the Side-zipped collar which gives a stylish touch.
Flipkartand Elle made me very Happy this Winter. Hope you liked the Jacket too :) Let me know how what you think about this jacket.