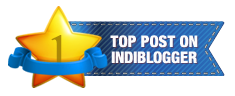 Whenever I share about my shopping experience it is always a new website which I found very interesting. Now it became a universal truth that I just love shopping online. Recently my hobby is to find unique collections. In my last shopping relates article I have written about unique collections on Styletag.com .
Now Valentine's Day is coming soon and I am also excited about looking gorgeous on that special day. I always feel that if you don't accessorise well then cannot dress up well. So I found some unique collections of accessories on the website named "ShopByOffers".
This website has unique collection neck-pieces with good prices. I loved their collection and hence I am sharing this with you. I feel like I have to splurge and buy all of them but still I controlled and bought only one ;-) Bes thing is these all neck-pieces are just below 700 INR. You can click on the image to visit the collection at this website.
Gorgeous Multicolor Peacock


Stunning Animal Print
Sparking Spikes
Hawt Hawt Pink !!!
Beautiful Black Beauty
Passionate Pearls
A drop of Water
Its just pair of triangles
Go green with Beauty
Studded Elegance
Did you enjoyed this collection ? which one is on your wish list?
PS - I have given some names to these pieces, do not forget to check image captions.