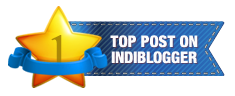 The game of ORs and ANDs is played throughout the life. Before I was born everyone was waiting to find out whether it is a Girl
OR
Boy. After my birth the doctor announced "
It's a Girl" and my parent's Life was filled with Happiness. They started my upbringing and teaching me various things. They taught me how to walk and talk, they taught to me how to read and play.
As I was busy learning new things and exploring life as kid, people were busy in defining me I remember some used to comment I am studious , some used to say I am creative and some used to say I am good dancer and soon people started labeling me based on my attitude and things that I do more often.
As I entered in my teenage and studies load started increasing and my parents and friends started objecting my "bharatnatyam dance class". They said I can either concentrate on my studies OR dancing. I managed to do Studies AND Dancing both brilliantly giving everyone a sweet surprise. From school life to college life I was really into extra-curricular activities and each time I decide to take part in such activities my Mom starts worrying about my academics performance. Every year I won prizes for my dancing AND I got great academics results. My mom was happily shocked each time. Now my Mom know that no this girl always replaces Ors in her Life with positive ANDs and she always supports me in whatever I want to do.
When I completed my college I joined IT company like all other software engineers and started working 9 to 5. I learned many things in my job and I was really happy that finally I became Independent. Like every other Indian Girl it was my time to "Eat Shaadi ka Laddo". I told my mom that I am in Love with a Gujarati Boy, being Maharashtraian It was slight difficult for her to accept this. But my Mom and Dad always believed in Me and that is the reason they accepted the Man I love. Everyone was asking me will it be a Gujarati OR Marathi Wedding and smiled and replied it is going to Marathi AND Gujarati Wedding Ceremony.
After getting married my responsibilities started getting multiplied. I started managing home AND continued my job. Daily I managed to cook AND work. This was not enough for me. I thought of starting my own business and to create something of my own. There was time before I quit my job I was doing Job AND Business AND Households. Later on I concentrated on my business and I quit my job, but creative person inside me was getting upset. Hence I decided to start blogging and it gave me immense pleasure to write. After few months of blogging I decided to spend my spare time as a freelance writer. Today I am A Businesswoman AND Blogger AND Freelance Writer AND Homemaker.
So far I replaced every OR which came in my Way with special AND. I will continue to do the same throughout my life.
AND
AND